This week I've mostly been coiling - again! This bracelet and earrings set incorporate green peridot and bronzite gemstones with the coiled wire.
Feeling a little dispirited crafting-wise as sales are non-existent at the moment. Hoping it will pick up soon and be a good Christmas for us online sellers. I now have some minor surgery booked in a couple of weeks, so worried that I might miss the busiest time.
While I've been promoting my shops, I've found lots of lovely handmade things that are going on my Christmas list. This brooch is just one of them: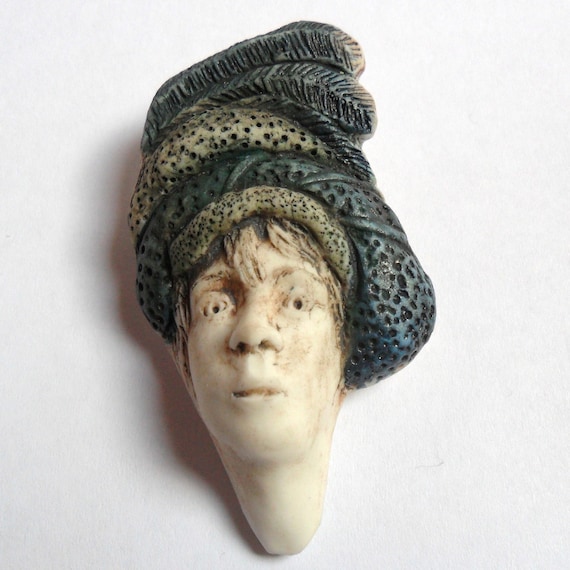 It's from
Ruth Charlton Ceramics
on Etsy. Ruth is based in the Lake District and specialises in faces and people. Good, isn't it?
Inspired by this find, I did a
treasury of faces
on Etsy. Never ceases to amaze me what talented people there are out there.
And I'm not ignoring Christmas completely - started a
Pinterest board with some great deer
- one of my favourite animal + Christmas themes.
Here's the
link
to see what others handmade crafters have been doing this week.